To Our Clients
Our commitment to you.
We've all been on projects that go exceptionally well, while others may struggle to succeed for a variety of reasons. Through years of experience on the largest IT projects in the State of California, we have learned how to quickly identify projects that are positioned for success and those that are not. 
Whether it's having to deliver good news or tough messages, our clients will tell you we always act with the utmost integrity and honesty. They will also all tell you they would be happy to work with us again.
Please reach out to explore ways we may be able to help with your next IT transformation or executive development initiatives. 
Managing Director
Scott Cleland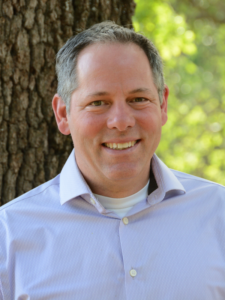 Since 1995, Scott has worked on large system integration projects for high tech clients in the San Francisco bay area as well as State Governments in California, Texas, Tennessee, and Georgia.  With 19 years of experience at Accenture and 7 years of experience at OnCore Consulting, Scott has seen the best of large and small consulting firms.  With both companies, Scott consistently delivered quality results to his clients.  Scott's track record of leading the largest and most complex IT transformation projects in the State of California is difficult to match.  For the past 20 years Scott has lived in Sacramento pursuing and delivering projects with Statewide impact and budgets greater than $200 million.  Scott is currently proud to serve as the Project Director for the Franchise Tax Board Enterprise Data to Revenue Project Part 2 (EDR2).   The EDR2 team assembled by the client and vendors is the best Scott has ever worked with.
Managing Director
Jeannie Benoist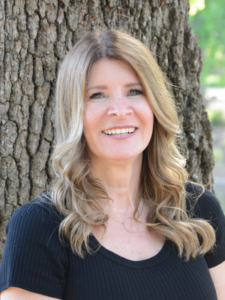 Jeannie Benoist brings over twenty years' experience and a passion for leading business transformation initiatives through leadership development, facilitation, learning solutions, communications, organizational alignment, transition readiness, and deployment. In addition, Jeannie works with executives to develop their leadership skills to support numerous concurrent organizational and strategic efforts. She also works with teams to develop a strengths-based culture. Jeannie motivates professionals to their full potential through project management, leadership, change management and human resources courses at Sacramento State College of Continuing Education and University of California, Davis Continuing and Professional Education.
Jeannie is a certified Project Management Professional (PMP), a Gallup®-Certified Strengths Coach, a Stewart-Certified LEAD NOW! Coach/Consultant and an LPI® Trained Coach.  Jeannie is certified in the Change Management process in accordance with Prosci®methodologies and tools.  In addition, she is an active member of the Association of Talent Development (formerly ASTD) Sacramento and National Chapters, an active member of the National Charity League, El Dorado Hills Rotary and Sacramento CASA Board member as well as a sustaining member and former Board Member of the Junior League of Sacramento.